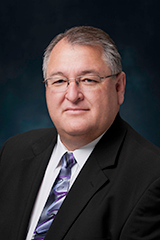 Henry (Rick) Hidalgo, P.E.
Rick has over 25 years of experience in providing quality control systems to clients in various markets throughout the United States. With knowledge of distributed control systems (DCS) and Supervisory Control and Data Acquisition (SCADA) systems utilizing both wired and wireless communications technologies, he has significant technical and management experience associated with control system related projects inclusive of assessments, planning, design, programming, configuration and commissioning. Additionally, in recent years, he has also been involved in several cyber security assessments and planning efforts to help clients determine the appropriate level of protection required for their systems. He is a long time member of American Water Works Association and currently serves on the North Texas Chapter of the WEAT Electrical & Instrumentation Committee and the IEEE Software Licensure Committee. He is also actively involved in the University of Texas at Dallasí Management Mentor program and works closely with MBA students in guiding their career opportunities. He has a Bachelorís of Science degree in Electrical Engineering from the University of Texas at Dallas.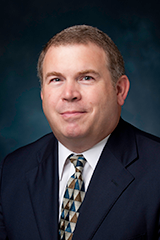 Brett Whitaker
Brett has over 30 years of experience which includes all aspects of project management, programming, commissioning and training of controls, HMI, and historical systems on both traditional SCADA and DCS systems as well as product development programming of a DCS product line. Throughout his career, Mr. Whitaker has served in numerous capacities on projects related to control systems. As Project Manager, he has successfully led several multimillion dollar construction contracts. Furthermore, he has also served in a Service Manager capacity and built that division of his employerís firm to a state of profitability, where previously it had not been. Additionally, at another stage of his career, he was asked to lead the training department of his company. This department provided quality training services to clients throughout the nation. He has a Bachelorís of Science degree in Electrical Engineering from the University of Texas in Arlington.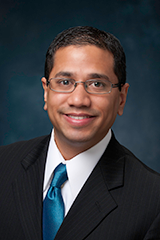 Kevin Patel, P.E.
Kevin has over 9 years of experience which includes designing, integration and programming control systems, supervisory control and data acquisition (SCADA) systems including programmable logic controllers (PLCs), remote telemetry units (RTUs), distributed control systems (DCS), human machine interface (HMI) networking, and fire alarm systems primarily for water and wastewater treatment facilities and natural gas pipelines. He is a current member of the ISA101, ISA105, ISA106 and ISA18 committees related to HMI, testing, automation, and alarming. He has developed advanced SCADA reports, several operations and training manuals for clients and designed installation details, network architecture drawings and specification design. Mr. Patel continues to lead and manage highly technical application projects while utilizing extensive quality control procedures. He has a Bachelor's of Science degree in Computer Engineering from Texas A&M University and a Masterís degree in Business Administration from the University of Texas at Dallas.